Description
Course Summary
This autism awareness course is designed to provide those who care for individuals with autism, as well as healthcare, teaching and social care professionals, with an in-depth understanding of autism, its spectrum disorders, symptoms, diagnosis and treatment.
Autism is a very complex developmental disorder that takes time to understand. This course explains in the most simple and effective way, the needs of autistic people, how autism affects social and emotional development, and how to provide support for those with autism.
How do you know when a person has autism? Both mild and severe symptoms can be displayed, and this course helps you to identify common traits of autism, taking you through the screening and diagnosis process in detail. You will also develop key communication skills that are ideal for those who work in special needs teaching.
The Qualification
The TQUK Level 3 Certificate in Understanding Autism Qualification is to enable you to gain a recognised (RQF) qualification in order to work with persons that have Special Educational Needs (SEN).
As an SEN Teaching Assistant or an Autism specialist, you are responsible for working with children & Adults that may have learning difficulties. It is the responsibility of each SEN Teaching Assistant to ensure children or adults with learning difficulties are taught in a way they understand. This qualification will give you that knowledge and help you develop those with difficulties.
SEN Teaching Assistants work under the direction and supervision of Teachers & the SENCO team in order to help promote effective learning and teaching usually for children that may encounter learning difficulties. They carry out tasks delegated to them by the Teacher in order to work with children on both a 1-2-1 basis and also taking small groups to support learning.
Qualification reference number – 603/3203/7
Credit Value – 19
Guided Learning Hours – 152
This qualification is:
OFQUAL REGULATED
ACCEPTED IN ALL UK SCHOOLS
OFSTED APPROVED
Verify our qualification directly on the Government website 'OFQUAL' for your own piece of mind clicking the 'AutoVerify' image below: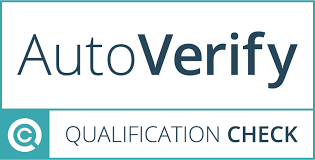 Have any further questions? Call us today on 01785 336464 and speak to our qualified course Advisers.